The way you build professional relationships as a teacher matters. Intentionally work with other teachers to build camaraderie a sense of purpose.
Melissa's Methods
Melissa at Reading and Writing Haven knows that building professional relationships as a teacher is not something typically covered in teacher-prep courses, but it is a fact of teacher-life. We must be purposeful as we build those important relationships by being inclusive, following the golden rule, and five other approaches for healthy relationships.
Lauralee's Ideas
Lauralee at Language Arts Classroom establishes four pillars that help teachers build professional relationships: know your community, have a giving mindset, listen, and avoid gossip. In over a dozen years of meetings, collaborations, she has found those four concepts will positively build relationships with coworkers.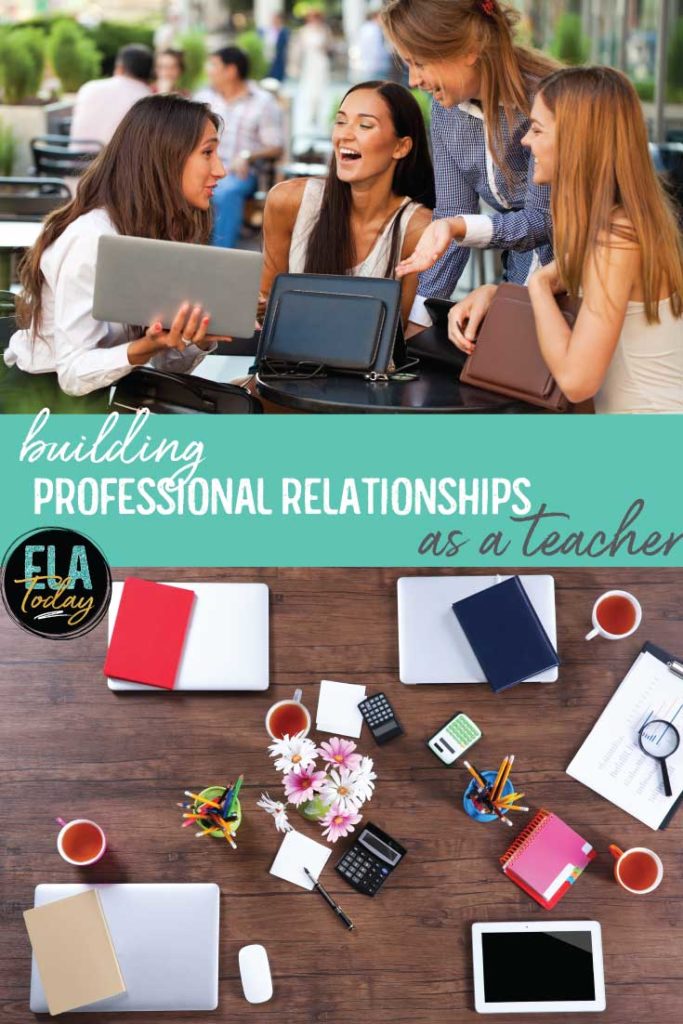 As a teacher, you'll sit on committees with coworkers, see them long into the night during parent-teacher conferences, and depend on them for help. Hopefully, these two approaches help you build positive relationships with your teacher-coworkers.